Africa
Few places in the world evoke such a sense of awe, magic, history and romance than that of Africa. A land of unending contrasts, peppered with incredible natural wonders, deep rooted cultures and an impressive array of wildlife, whether you visit for a safari or a cultural tour you'll discover that there really is nowhere in the world quite like Africa. An Imagine Rail Journeys holiday to Africa presents the ultimate way to experience this awe-inspiring continent, as you trundle through mountain ranges and untamed grasslands teeming with wildlife.
Whether you're on board the luxury carriages of The Blue Train or settling into the Edwardian elegance of Rovos Rail, you'll be spoilt for choice with off-train excursions and on board entertainment. Combined with stays in cities like Cape Town, safari lodge experiences, Victoria Falls discoveries and more, there's no better way to experience all that Africa has to offer.
Train journeys through Africa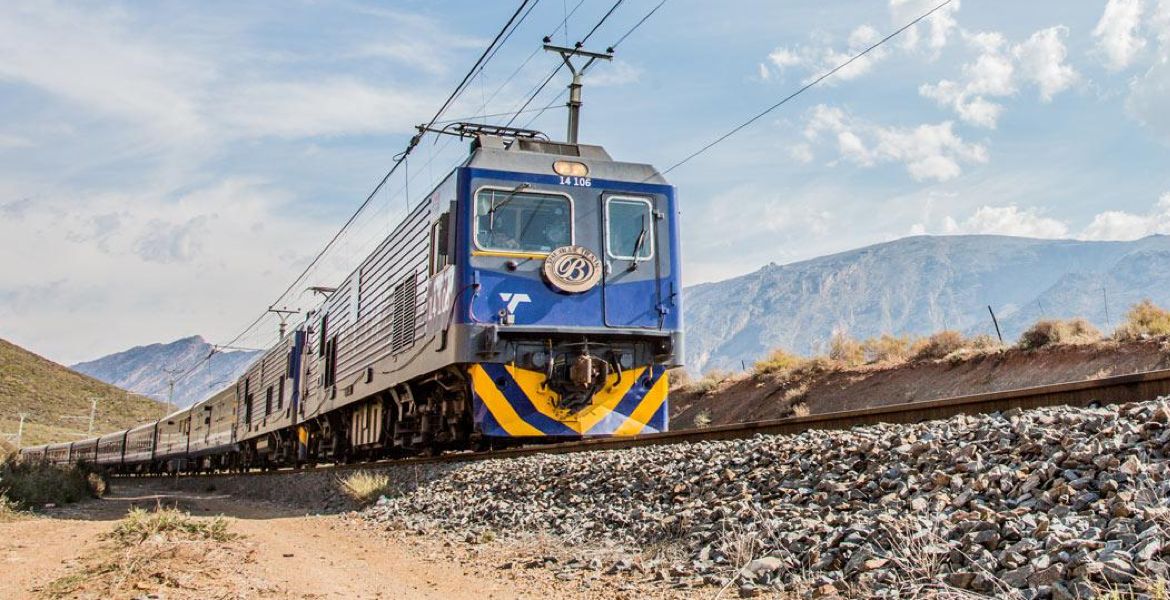 The Blue Train
Linking the coastal beauty of Cape Town with the jacaranda trees of Pretoria, The Blue Train is the most lavish way to cross South Africa. En route the 27-hour service takes in the barren majesty of the Great Karoo wilderness, historic mining towns and endless savannahs, with an almost film-like reel of landscapes passing by the panoramic windows.
Of course, the on board service is as much an attraction as the destinations, so you can expect white linen-attired tables dressed in crystal glassware, polished wood cabins and the finest selection of cigars and drinks to enjoy.
Discovering the wild and untamed landscape of the Great Karoo, South Africa's most undeveloped region
Ticking off the Big Five – elephant, lion, rhino, leopard and Cape buffalo – on a stop in the Kruger National Park
Exploring the Kimberley mining town and peering over the edge of the Big Hole, the world's deepest hand-excavated hole
Enjoying game drives, bush walking safaris and bird watching during a stop in Hoedspruit
Book with confidence
Book with complete confidence with us as we are members of the Australian Federation of Travel Agents, as well as being accredited by ATAS.
Fully Protected
You're in safe hands with a reputable, accredited travel agent.
Service & Expertise
Our experienced team create unique rail holidays tailored to you.
Highly Recommended
4.5/5 of our customers would happily rebook with us.
Exceptional Value
We're obsessed with delivering exceptional value on every rail holiday.