Margaret River & Barossa Valley Indulgence
2 night all-inclusive rail journey on board the Indian Pacific
10 nights | 02 Jun 2020
Margaret River & Barossa Valley Indulgence
2 night all-inclusive rail journey on board the Indian Pacific
10 nights | 02 Jun 2020
Margaret River & Barossa Valley Indulgence
2 night all-inclusive rail journey on board the Indian Pacific
10 nights | 02 Jun 2020
Margaret River & Barossa Valley Indulgence
2 night all-inclusive rail journey on board the Indian Pacific
10 nights | 02 Jun 2020
Get the full experience...
Embark on this fantastic transcontinental adventure across Australia on board the magnificent Indian Pacific on an unforgettable, all-inclusive journey to Adelaide; paired with escorted tours of Margaret River and The Barossa Valley.
Begin your holiday in Perth and admire the city's captivating contrasts of it's striking skyline that melts into the lush, verdant gardens of Kings Park and Botanical Gardens. Here you'll enjoy an overnight hotel stay before heading to Margaret River for a series of tours. Explore Mandurah, Bunbury and Busselton where you'll enjoy a walk along the longest timber jetty in the southern hemisphere; taste culinary delights from esteemed local producers and admire the region's stunning scenery and fantastic natural and cultural attractions.
Back in Perth, you'll enjoy a further 2 night hotel stay before you board the magnificent Indian Pacific for your voyage to Adelaide. Encased in luxury, you'll enjoy all-inclusive dining in the Queen Adelaide Restaurant and relax in your private cabin with en-suite. Marvel at the ever-changing scenery as you travel between two great cities and experience the tremendous beauty of the Nullarbor Plain.
Finish your indulgent holiday with a hotel stay in Adelaide and an overnight tour in Barossa Valley, the most iconic wine regions. Your two day, fully escorted tour offers the chance to enjoy delectable wine, admire picturesque views, meet interesting characters and savour lovely lunches; as well as visit a selection of wineries including Seppeltsfield, Langmeil Wines, Schild Estate and Te Aro Estate.
Your Experience
All flights & taxes
All-Inclusive Rail Journey

2 night all-inclusive rail journey on board the Indian Pacific from Perth to Adelaide with all meals, fine wines, and beverages
All-inclusive off train excursions and short stops

Hotel Stays

3 nights at a 4 star Perth hotel
2 nights at a 4 star Margaret River hotel
2 nights at a 4 star Adelaide hotel
2 day gourmet Barossa Valley experience with all transfers, tastings and touring of the region with an expert local guide

Fully Escorted Tours

3 day Margaret River experience with all transfers
Overnight Barossa Valley experience with all transfers, tastings and touring of the region with an expert local guide
Your Itinerary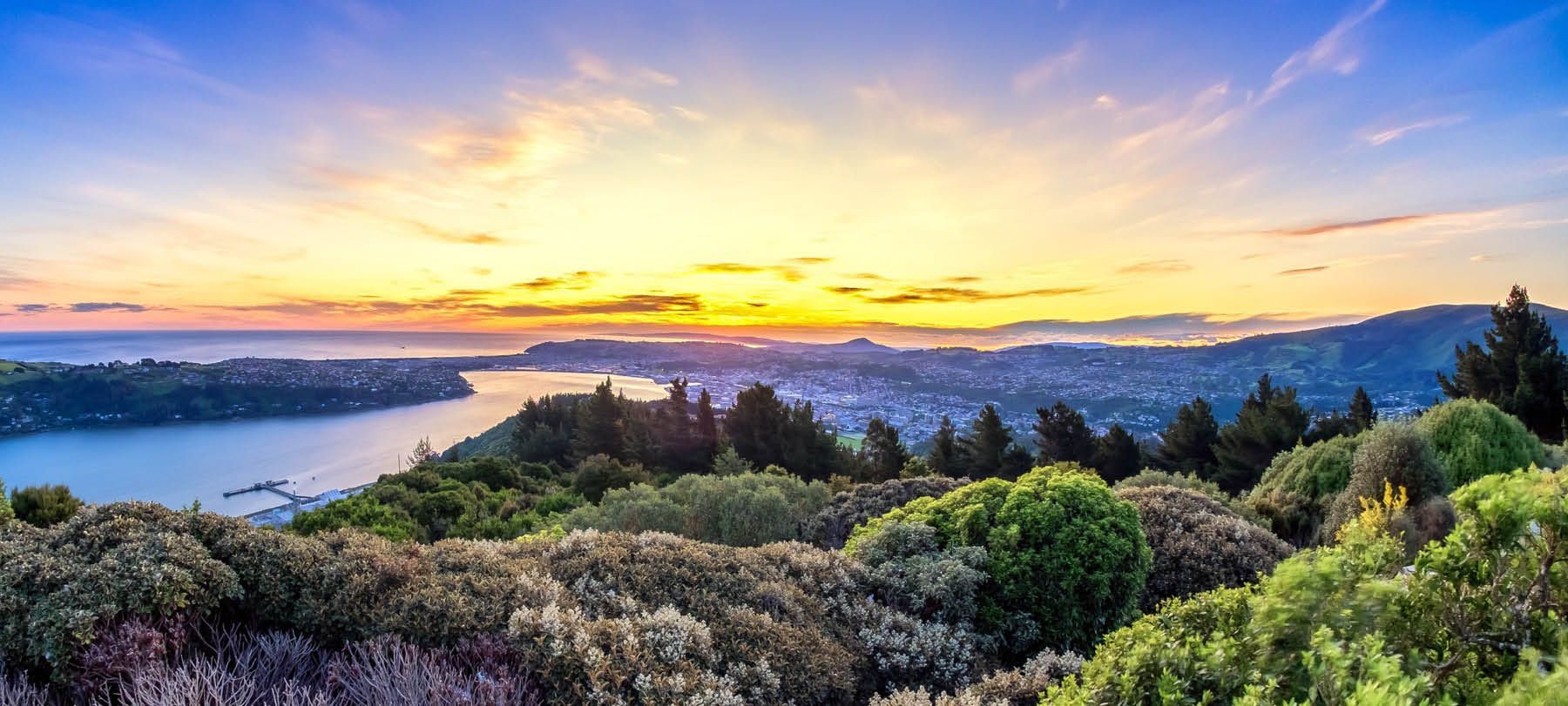 Admire the striking city skyline or take a picnic to the verdant Kings Park and Botanical Gardens. A stone's throw away are numerous nature and national parks, where forests are carpeted in wildflowers, roped in walking and cycling trails, and home to various wildlife. Take a whale watching tour, swim with wild dolphins or climb up to Reabold Hill Summit Boardwalk, where you'll find stunning views and paths bordered by bottlebrush and candle cranberry. Following a day of exploration, you'll enjoy an overnight stay in five-star luxury at the Duxton Hotel Perth.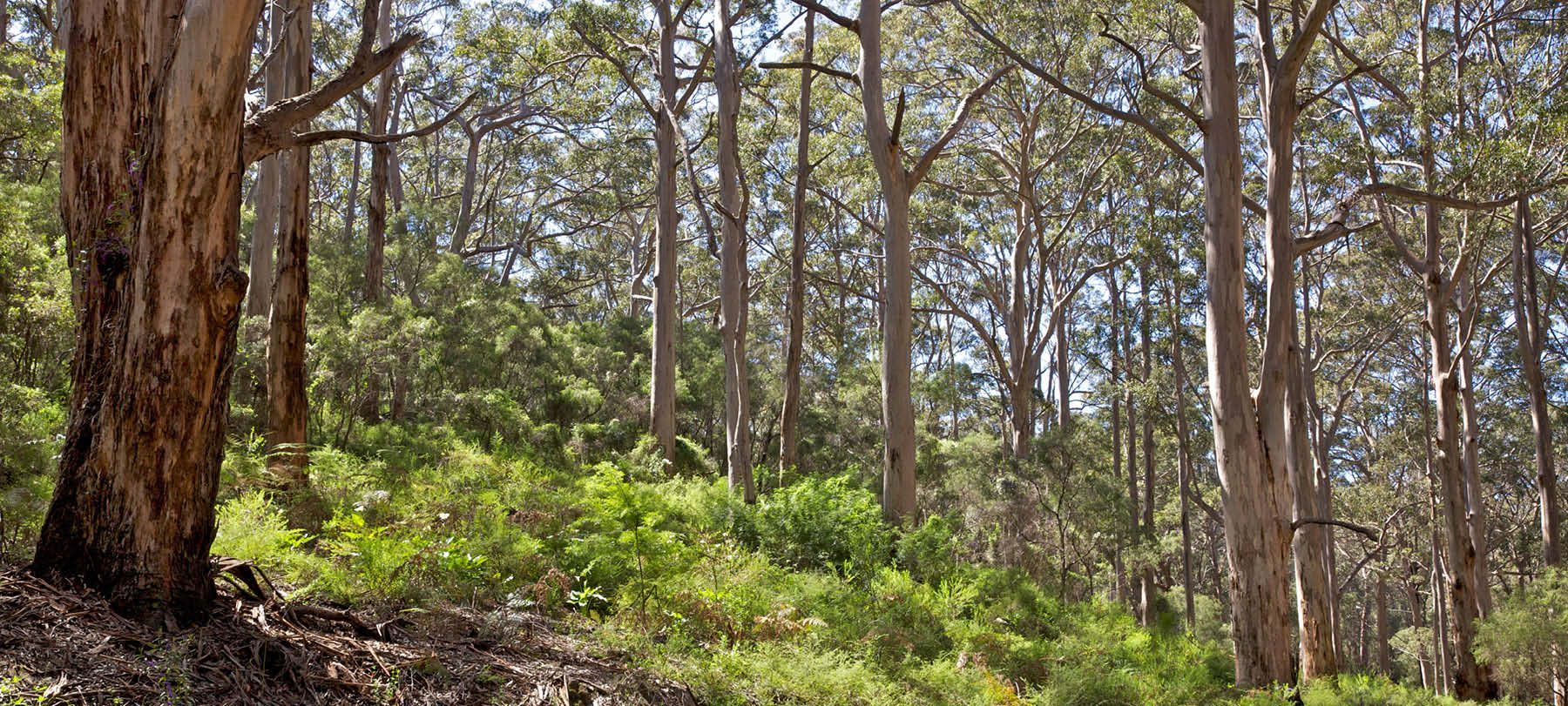 Your journey starts with a picturesque drive south to the fabulous Margaret River region, with several stops along the way. In Mandurah, a coffee break by the foreshore is followed by a visit to the Featured Wood Gallery and Museum in Bunbury where you can admire a wide variety of craft and furniture pieces made on the premises or by local artisans. At Busselton, walk off your delicious lunch with a stroll along the longest timber jetty in the southern hemisphere.
After some free time to browse the shops and galleries in the Margaret River Township, it's time to head to your hotel for your stay at Margarets Beach Resort. Located just 500 metres from pristine Gnarabup Beach, this hotel is the only resort accommodation by the sea.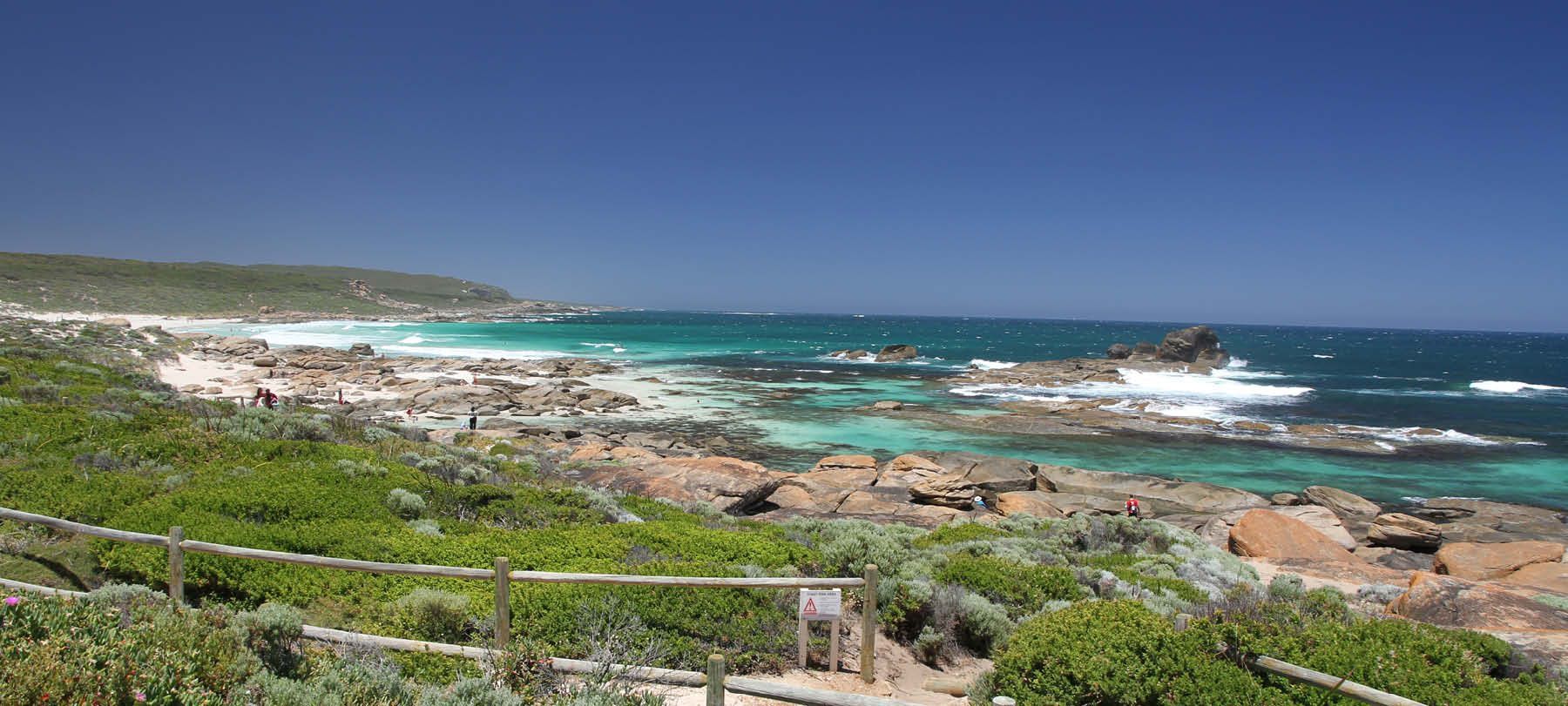 Today you'll enjoy a sensory overload of wonderful food, delectable wine, fascinating culture and captivating scenery as you indulge in regional specialties from esteemed local producers including wine, craft beer, coffee, cheese, olive oil and condiments, and everyone's favourite – chocolate!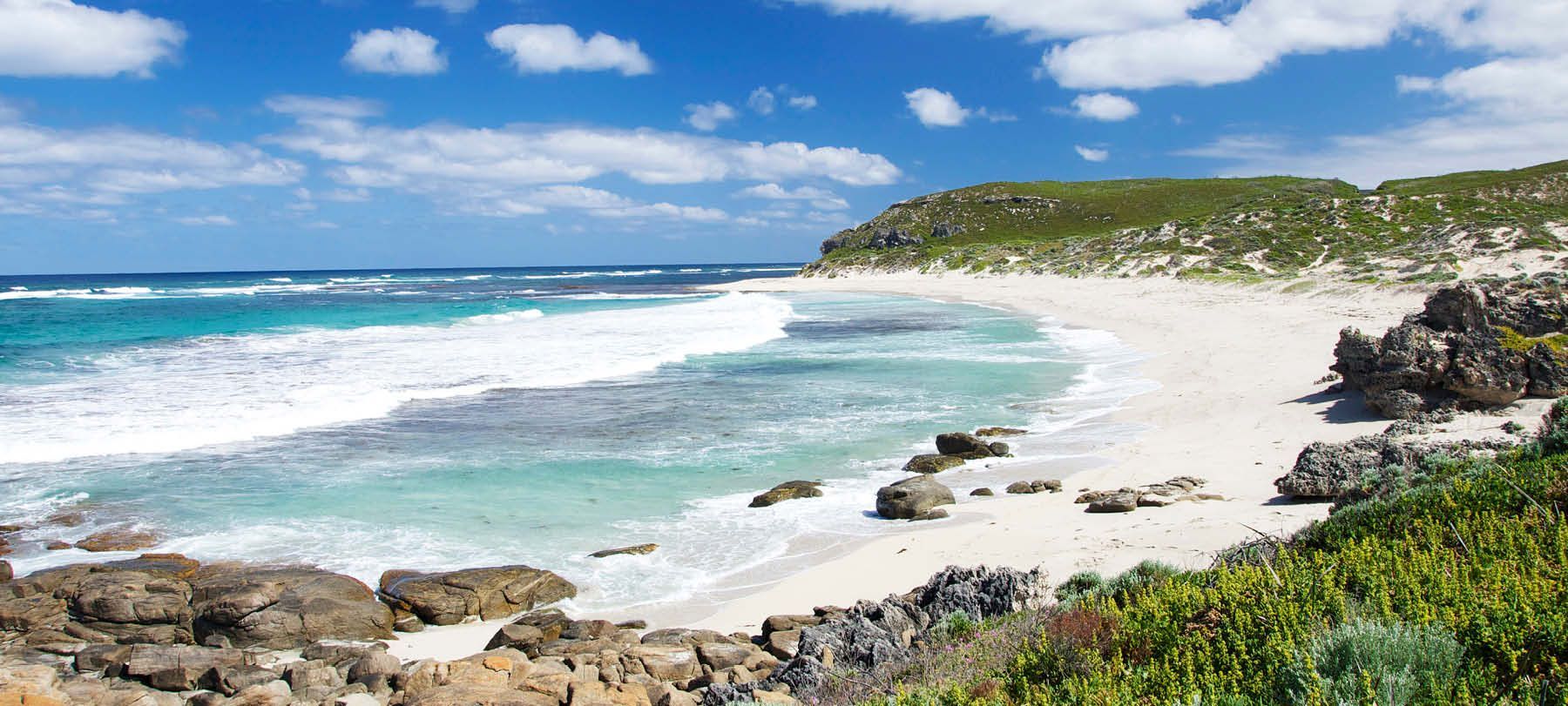 Explore the region's stunning scenery and fantastic natural and cultural attractions today. Head to Redgate Beach, where you'll hear stories of shipwrecks and other tales of the region. The tour goes underground at the spectacular Mammoth Cave, one of just a few caves in the south west which contains fossils. A scenic drive through the majestic Boranup Forest will take us to Boranup Gallery, showcasing beautiful and creative wood designs and furniture. Then it's time to head to Cape Leeuwin Lighthouse, where we'll take a guided tour and spot the point where the Southern and Indian oceans meet. Watch out for whales – southern right, humpback and blue whales can often be seen from the towers! Having worked up an appetite, you'll stop for lunch and refreshments at the Deck Chair Café in Augusta, before hitting the road and travelling through wine and dairy country, back to Margaret River. Enjoy some free time in Margaret River where you can take a stroll around the town for a little more exploring or pick-up a special memento or gift to take home. Then it's all aboard again, as we farewell Margaret River and drive back to Perth.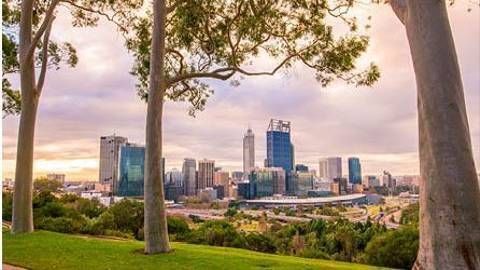 There are few cities that parallel Perth's delightful gardens and incredible bouts of wildlife. With a cosmopolitan air and vivacious nightlife, you also get the quieter moments to enjoy the sunshine. Take a ferry out to Penguin Island where you could see the smallest penguin in the world diving off the rocks in their thousands or simply wander in Fremantle Markets – a Victorian marketplace that sell food, local products and crafts.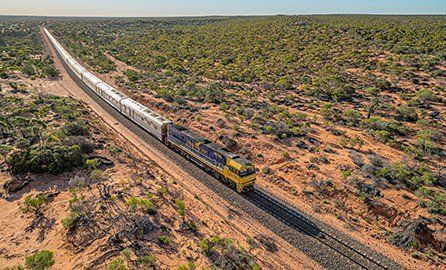 Take your last breath of Indian Ocean air you step aboard the Indian Pacific for your incredible coast-to-coast journey across Australia. After settling into your comfortable cabin, make your way to the elegantly-appointed restaurant car. All your food is included on your journey, from the delicious rack of lamb and lime lamington dessert to the chilled glass of Margaret River sauvignon blanc. As the views transform before your eyes, get ready for your first off train excursion in the wild west town of Kalgoorlie-Boulder.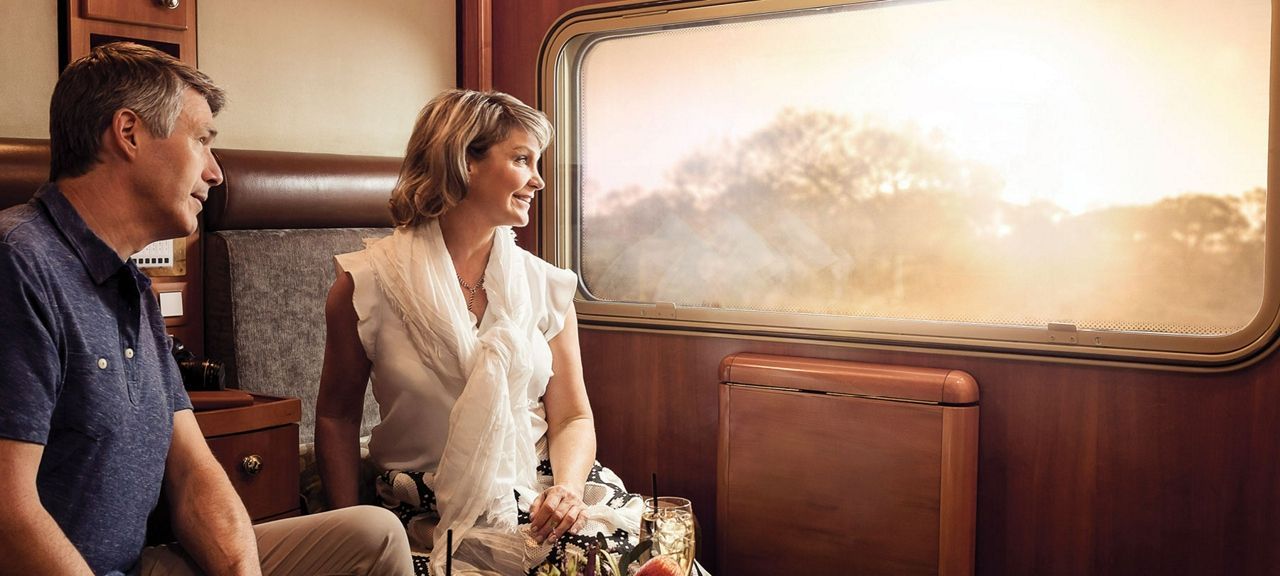 As you wake, you'll find yourself on the edges of the sweeping Nullarbor Plain. Vast horizons and big blue skies await and the ancient stillness of the desert landscape is only broken by a mob of friendly kangaroos or the occasional circling bird of prey. After a leisurely breakfast, you'll step off the train for a short stop in Cook. Once a bustling railway community, now effectively a ghost town, Cook gives new meaning to the expression "middle of nowhere".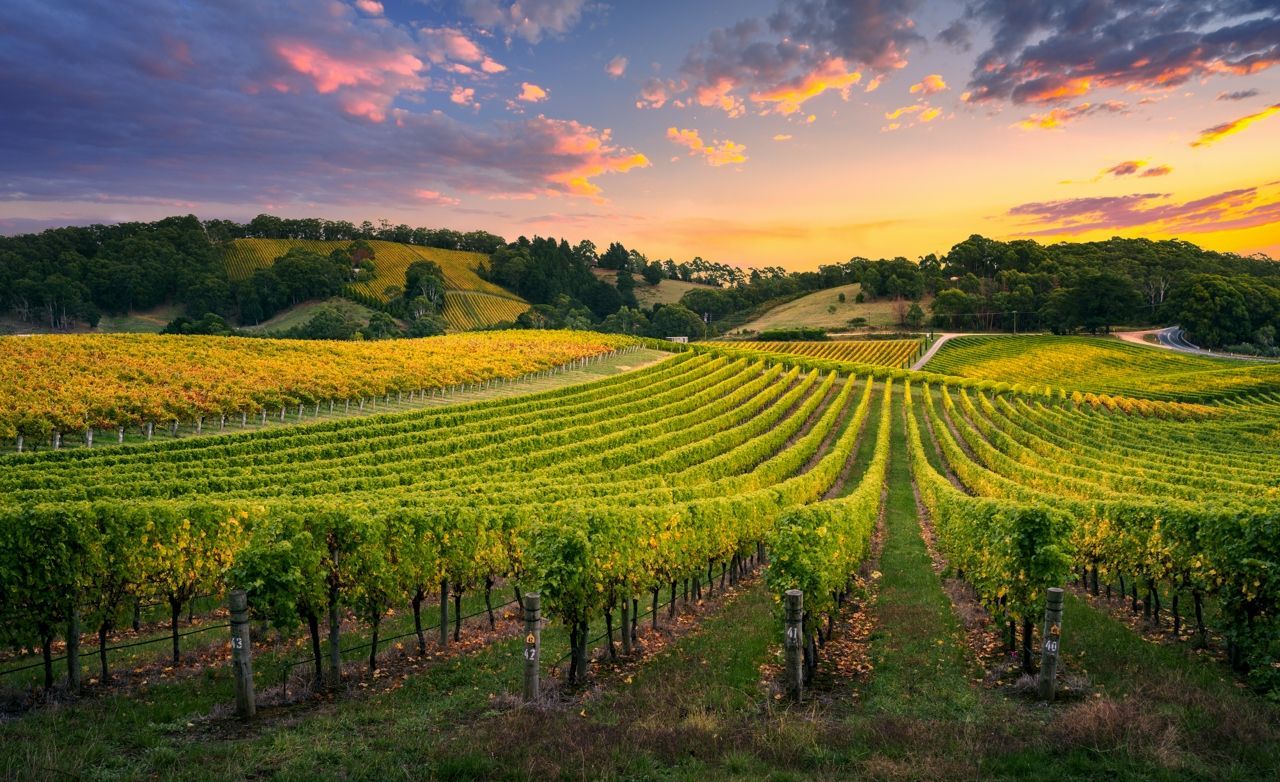 By morning, desert views of rich, ochre sands give way to the rolling South Australian countryside of forests and farmlands as you arrive into Adelaide. Here you'll disembark the Indian Pacific for a hotel stay. As Australia's cosmopolitan coastal capital, Adelaide is full of exceptional food and wine, a bustling bar scene and world-class art events. Pay a visit to the central markets, the South Australian Museum or the Adelaide Botanic Gardens to get a true understanding of life in this beautiful city.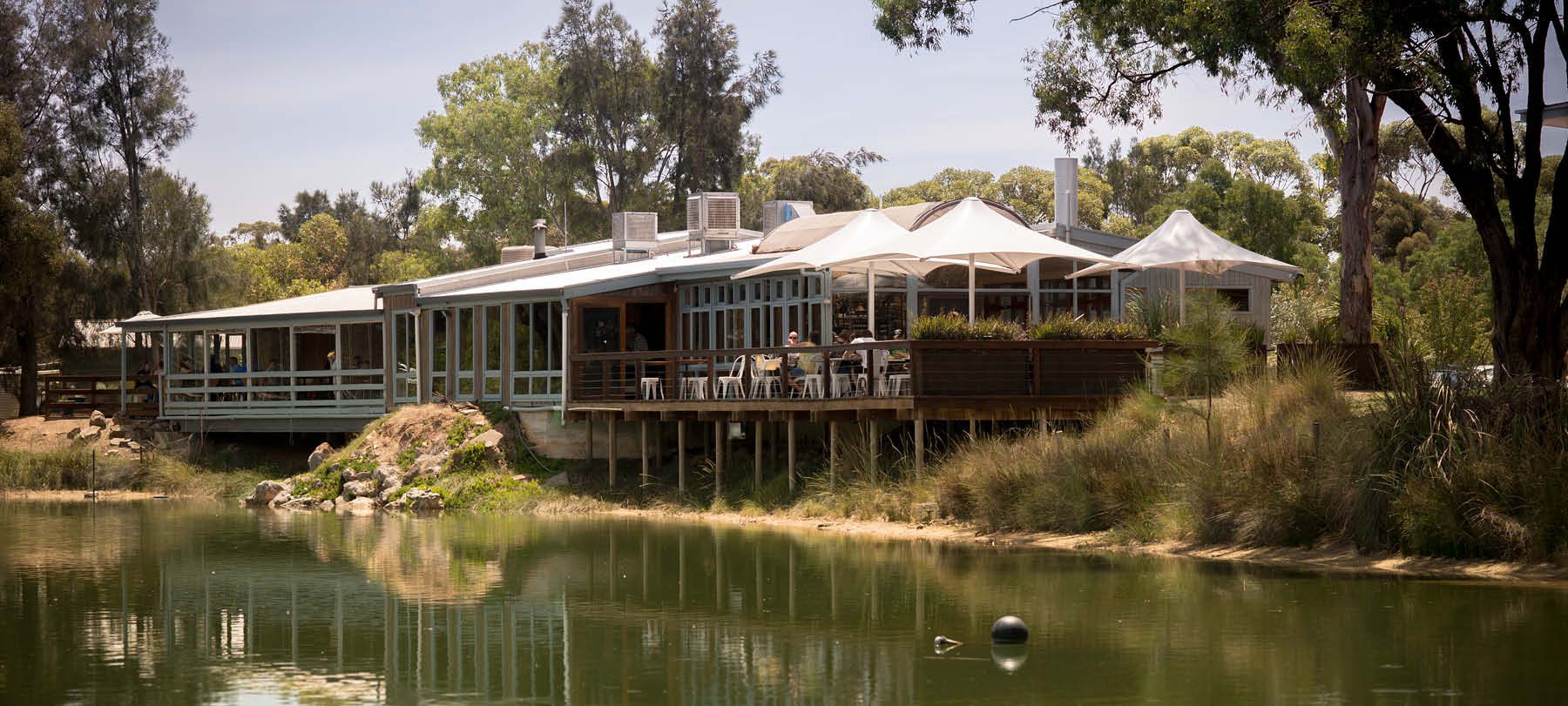 Continue on your gastronomic experience with an overnight tour in Barossa Valley, the most iconic wine regions. You will travel with expert local guides in comfort aboard a modern, air-conditioned vehicle, enjoying great wine, admiring picturesque views, meeting interesting characters and savouring lovely lunches with your newfound friends on tour. You will meet true Barossa characters and will go away with memories that last a lifetime. Over these two days, a selection of wineries you may visit include: Seppeltsfield, Langmeil Wines, Chateau Tanunda, Whistler Wines, Tscharke's, Peter Lehmann Wines, Mengler Hill, Grant Burge, Artisans, Kellermeister, Hemera Estate, Schild Estate, Lou Miranda Estate and Te Aro Estate just to name a few.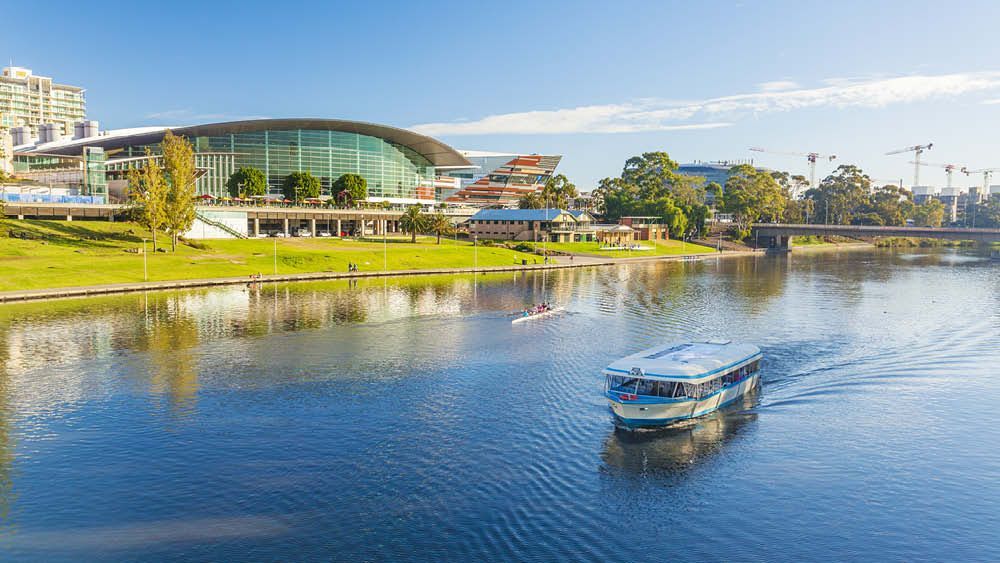 Following your Barossa Valley Tour, you'll enjoy a further hotel stay in Adelaide. Adelaide is full of culture, flavours and entertainment. The Art Gallery of South Australia and the South Australian Museum offer insights into Australia's natural and artistic heritage. If you want to hit the beach, head to historic Glenelg while there's plenty of shopping to be had in Rundle Street. From Haigh's famous chocolate factory and the laneway restaurants to the vineyards of the Barossa Valley, there are plenty of gastronomic delights to savour here.
Your train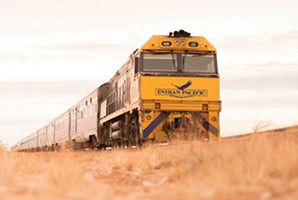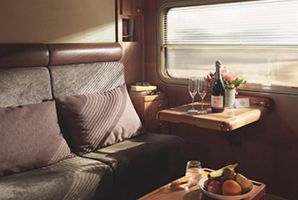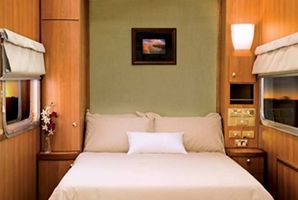 Indian Pacific
Experience one of the few truly transcontinental rail journeys in the world with a voyage on board the Indian Pacific service, which travels across the breadth of southern Australia in incomparable style. Part of Great Southern Rail, the Indian Pacific speeds from coast to coast on a storied journey that follows in the footsteps of bush pioneers, gold rush greed, and famous adventurers who forged to discover the barren natural beauty of Australia's famously unforgiving outback.
The classic transcontinental journey takes four days and three nights, though the Indian Pacific also makes charter services for those who want to explore deeper into the bush. Throughout, there are off-train excursions to Adelaide and her surroundings, the Blue Mountains and Perth, so you can stretch your legs and explore the most remote corners of this inhospitable yet intensely welcoming land.
The dream of a transcontinental rail service began in the 1890s, but it was not until 1969 that an uninterrupted rail track linked the Indian Ocean in the west to the Pacific Ocean in the east. The train's first full transcontinental journey took place on 23 February 1970, when more than 10,000 people welcome the historic train to the city of Perth.
Today, the 774-metre-long train travels the 4,350 kilometres between Sydney and Perth in approximately 65 hours. It is instantly recognisable by its bold wedge-tailed eagle emblem.
Find out more about
Prices & Availability
Select an airport and cabin grade.
Flight from
Other regional airports may be available*
CALL TO BOOK:
1300 729 595
HOLIDAY CODE:
AUS2436
You may also be interested in...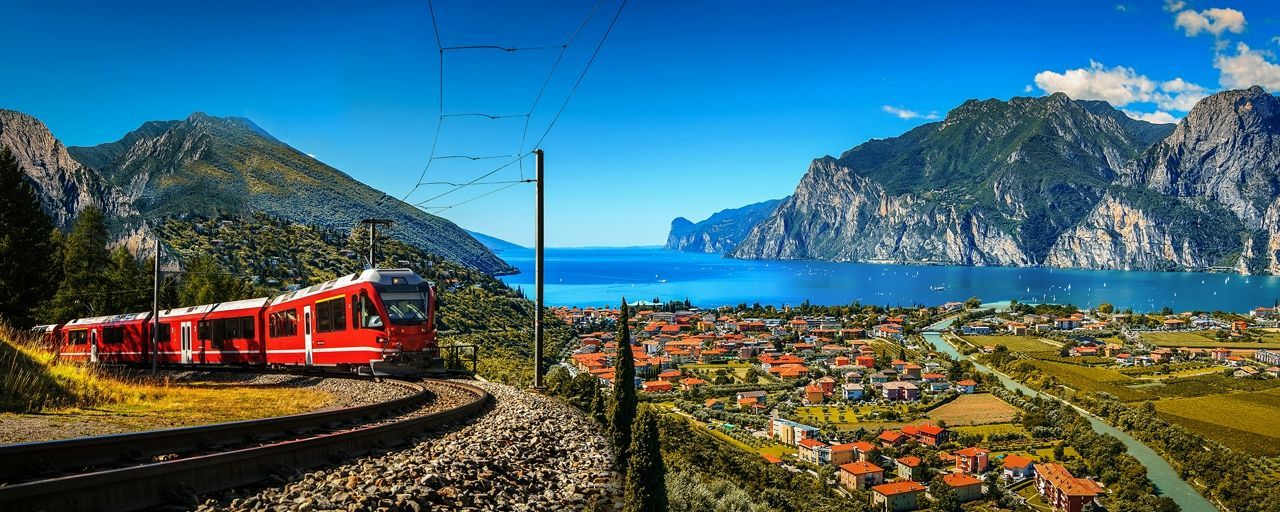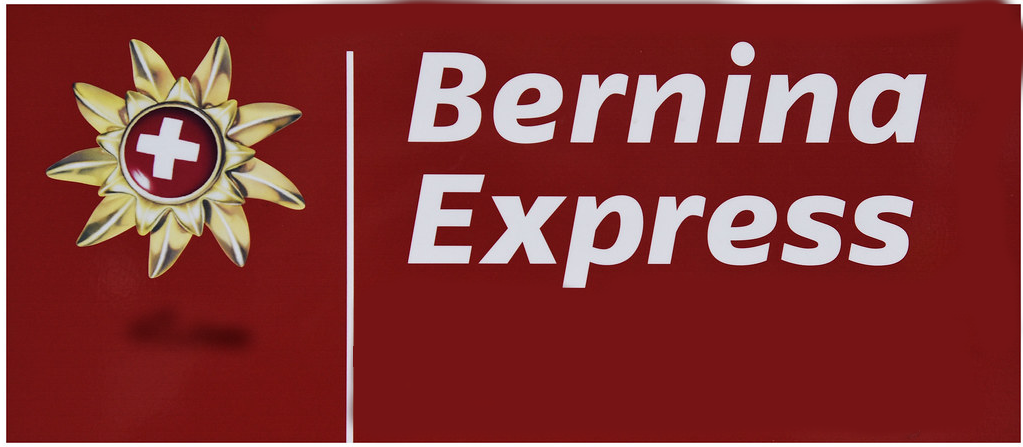 Italian Lakes Retreat and Alpine Rail Adventure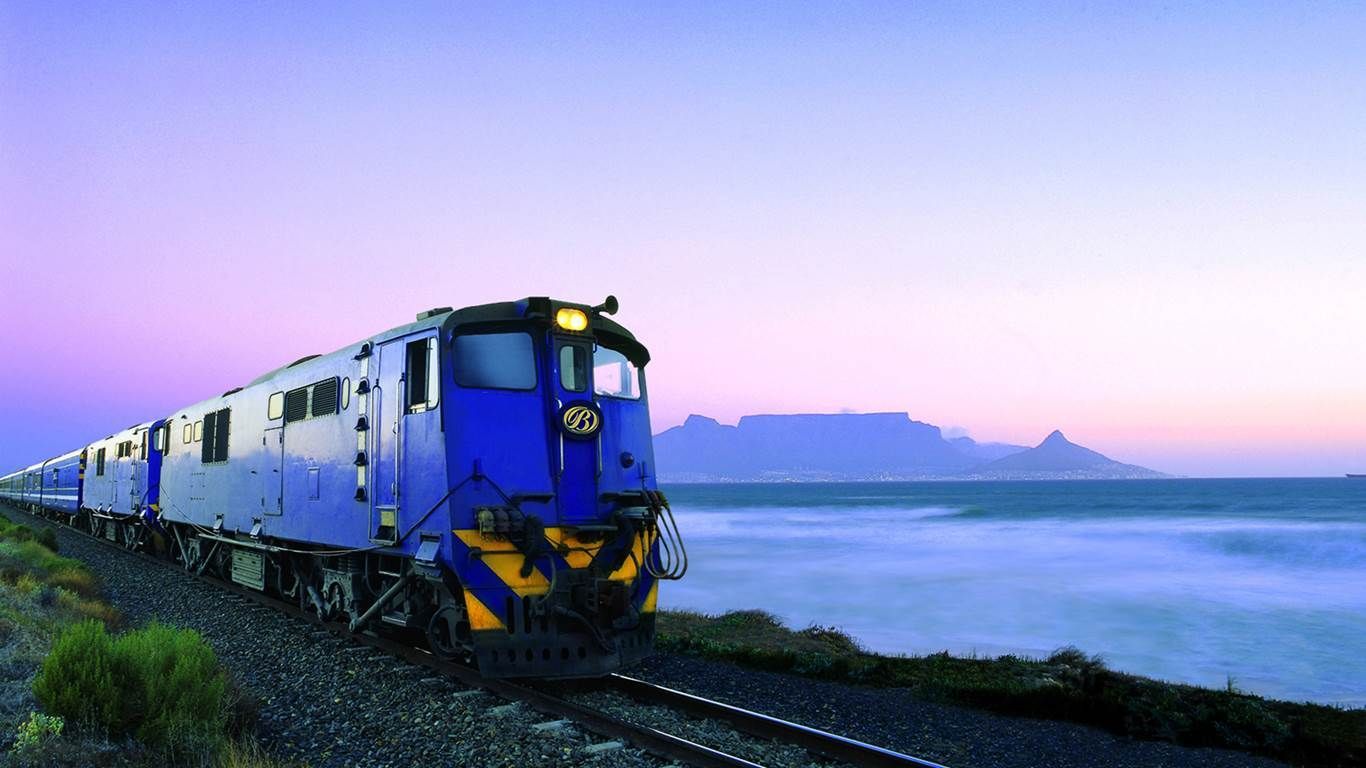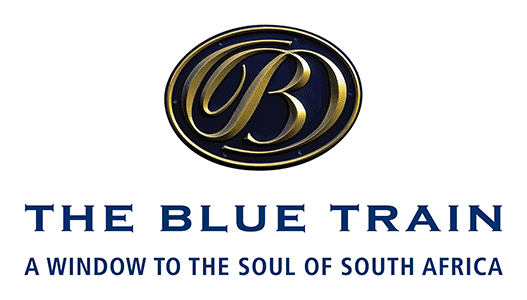 The Ultimate African Experience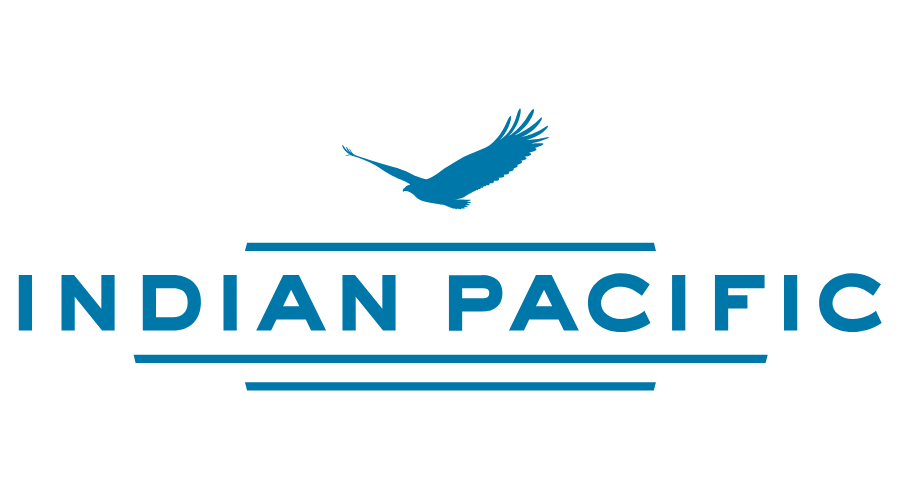 The Indian Pacific & Perth Discovery
Book with confidence
Book with complete confidence with us as we are members of the Australian Federation of Travel Agents, as well as being accredited by ATAS.
Fully Protected
You're in safe hands with a reputable, accredited travel agent.
Service & Expertise
Our experienced team create unique rail holidays tailored to you.
Highly Recommended
4.5/5 of our customers would happily rebook with us.
Exceptional Value
We're obsessed with delivering exceptional value on every rail holiday.