Indian Pacific & Perth Getaway
2 night all-inclusive rail journey from Adelaide to Perth
Perfect for travellers from Adelaide
7 nights | 21 Jan 2021
Indian Pacific & Perth Getaway
2 night all-inclusive rail journey from Adelaide to Perth
Perfect for travellers from Adelaide
7 nights | 21 Jan 2021
Indian Pacific & Perth Getaway
2 night all-inclusive rail journey from Adelaide to Perth
Perfect for travellers from Adelaide
7 nights | 21 Jan 2021
Indian Pacific & Perth Getaway
2 night all-inclusive rail journey from Adelaide to Perth
Perfect for travellers from Adelaide
7 nights | 21 Jan 2021
Get the full experience...
Enjoy an unforgettable train journey on board the Indian Pacific, followed by five night stay in Perth to explore the highlights of Western Australia.
Depart Adelaide aboard the beautiful Indian Pacific, travelling accross the vast and raw beauty of the Nullarbor Plain before arriving at your destination, Perth, where you'll disembark for a five night hotel stay. Here a range of included tours will help you explore the highlights of this beautiful city.
Your Experience
All flights & taxes
Rail Journey

2 night all-inclusive rail journey on board the Indian Pacific from Adelaide to Perth with all meals, fine wines, and beverages
All-inclusive Off train experiences in Rawlinna and Cook

Hotel Stays

5 nights at a 4 star Perth hotel with breakfast daily

Tours
Deluxe Tour of Perth including:

48hr Perth City Hop-on Hop-off pass
A return Swan River cruise between Perth & Fremantle
A day pass on the Hop-on Hop-off Fremantle Tram Tour
A fully escorted tour of Fremantle Prison
Lunch at the Fishing Boat Harbour
A Rottnest Island day tour with a coach tour around the island and lunch

Extend your stay fr $499pp

3 nights at a 4 star Margaret River hotel
4 day car rental with unlimited kilometers
Your Itinerary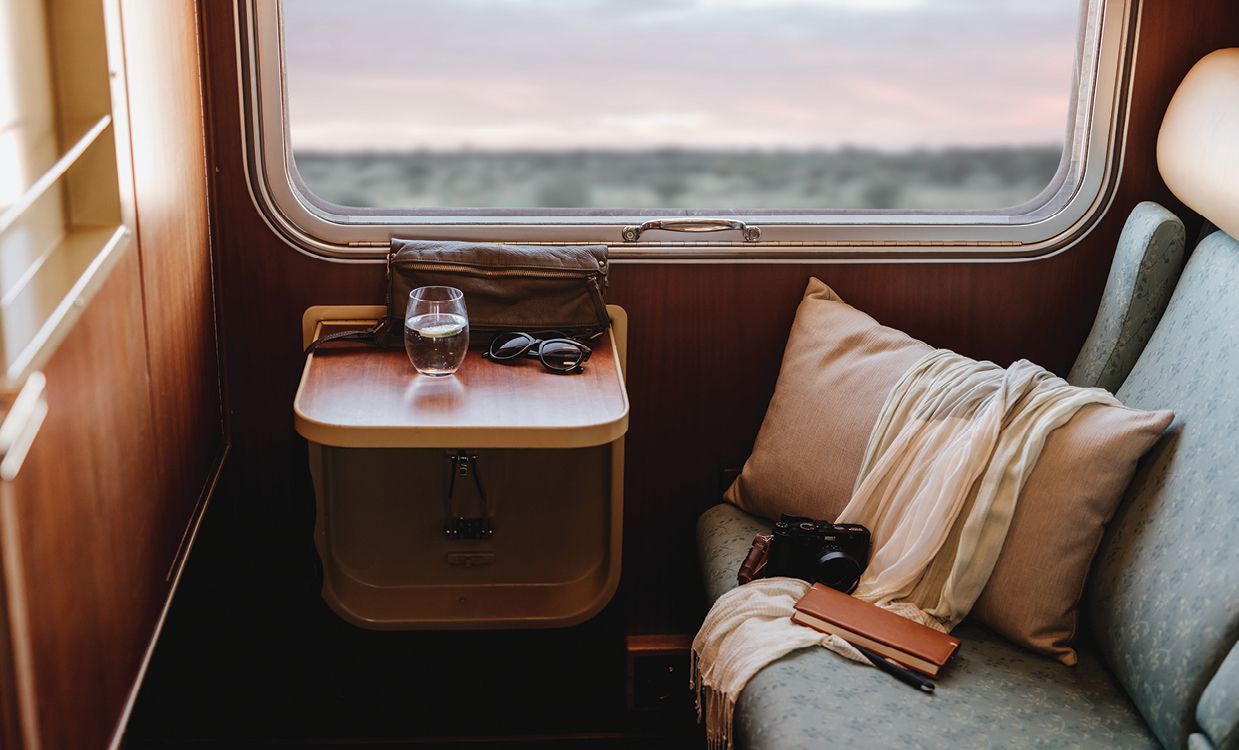 Stepping aboard the mighty Indian Pacific, you'll feel a great sense of anticipation as this unforgettable Australian adventure begins to unfold. Your Gold Service Twin Cabin offers a comfortable sleeper cabin featuring private en suite and upper and lower berths that convert to a three-seater lounge by day. You'll also enjoy all-inclusive dining in the Queen Adelaide Restaurant, including Australian wines, beers, base spirits and non-alcoholic beverages. Your all-inclusive basis doesn't stop at dining and drinks, it stretches to all your off-train excursions so you can fully experience destinations such as the absolute stillness of the Nullarbor Plain at dusk.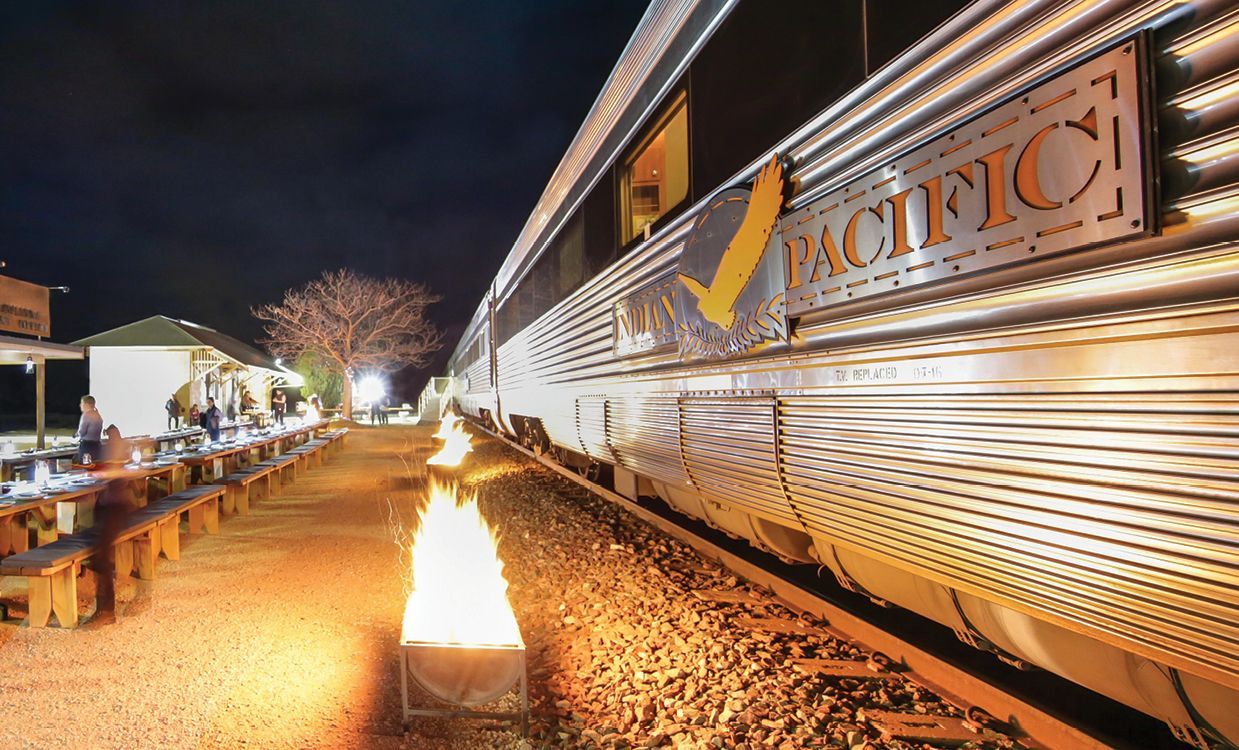 Marvel at the raw beauty of the Nullarbor as you travel along Australia's longest stretch of single railway in the world. The changing landscapes are one to remember for years to come. That evening, set foot in Rawlinna for canapes and drinks under the wide Nullarbor sky.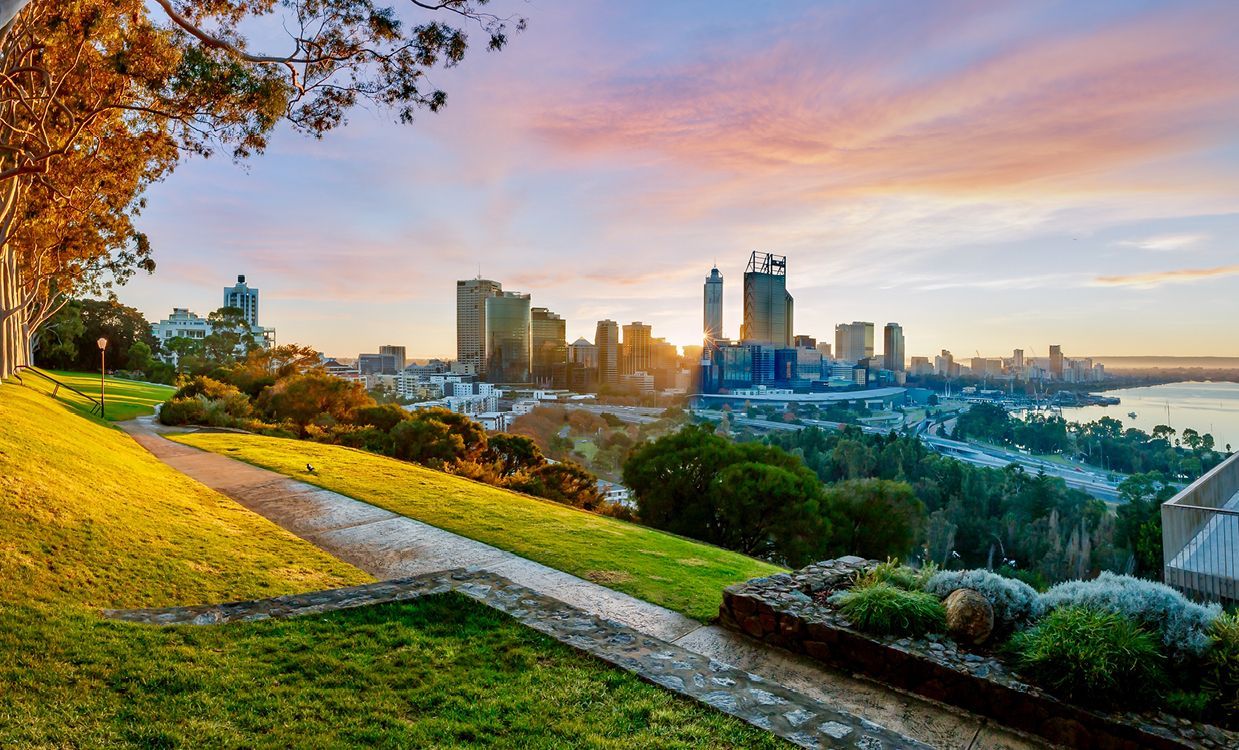 Arrive into the laid back western capital of Perth after finishing an epic Australian end-to-end journey. Choose to spend time exploring the destination or relaxing by the beach!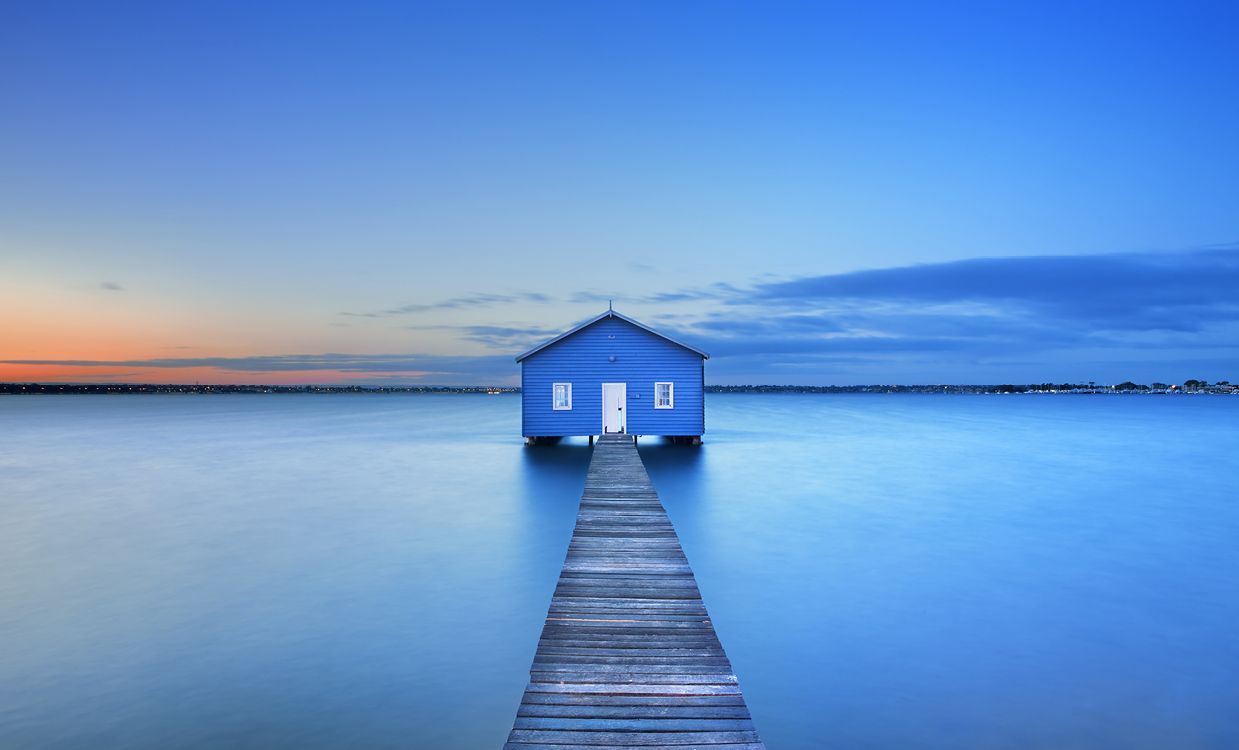 We've made exploring Perth easy – as part of your package you'll enjoy a part self-guided, part fully-escorted tour of the sunny city. Tour the Central Business District on the iconic red double decker Hop on-Hop off bus and listen to the commentary as it guides you through the history of the Swan River, through to the modern marvels of the latest developments and up to the natural beauty of Kings Park.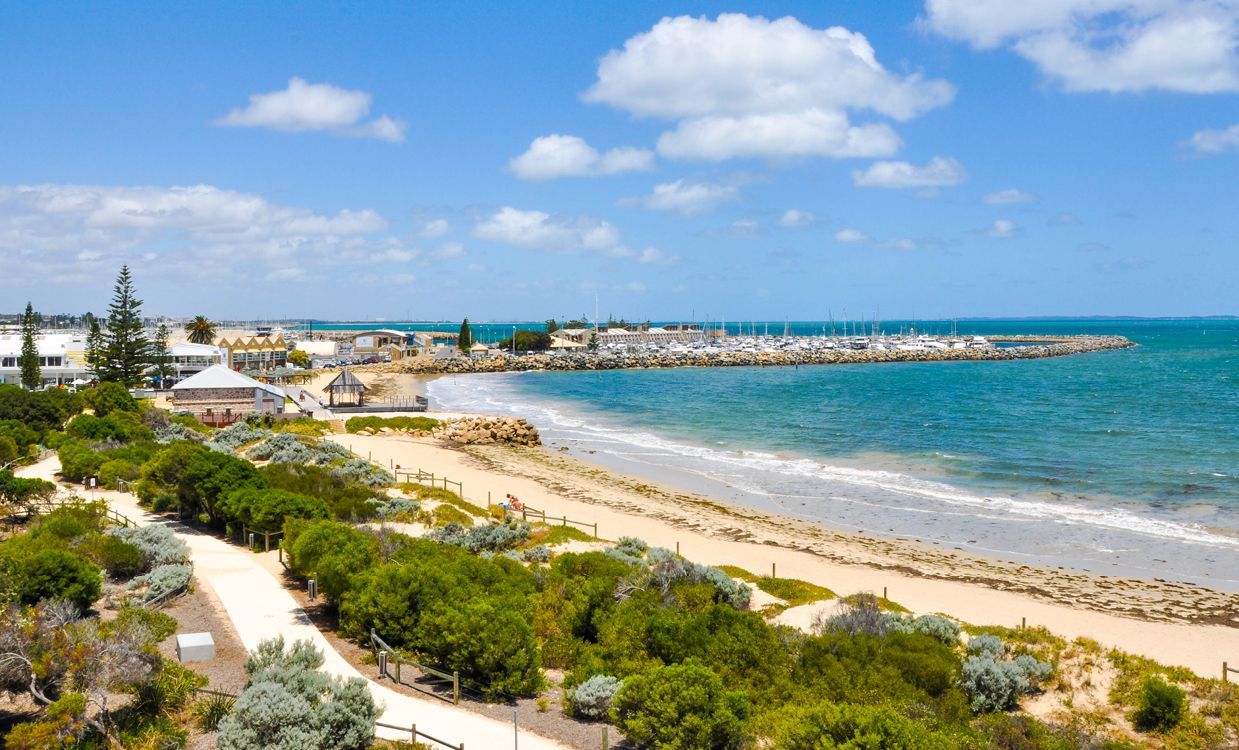 Located at the mouth of the Swan River, Fremantle is famed for its markets and arts culture. Beginning with a river cruise from the city to the beach, explore the port city with a hop on-hop off Fremantle Tram Tour day pass and enjoy a fresh seafood lunch at the Fishing Boat Harbour complete with a glass of wine. During your day in Fremantle you'll also enjoy a fully escorted tour of the historic Fremantle Prison, a must see attraction in the city. Your day ends as you cruise back to the city while watching the sun set.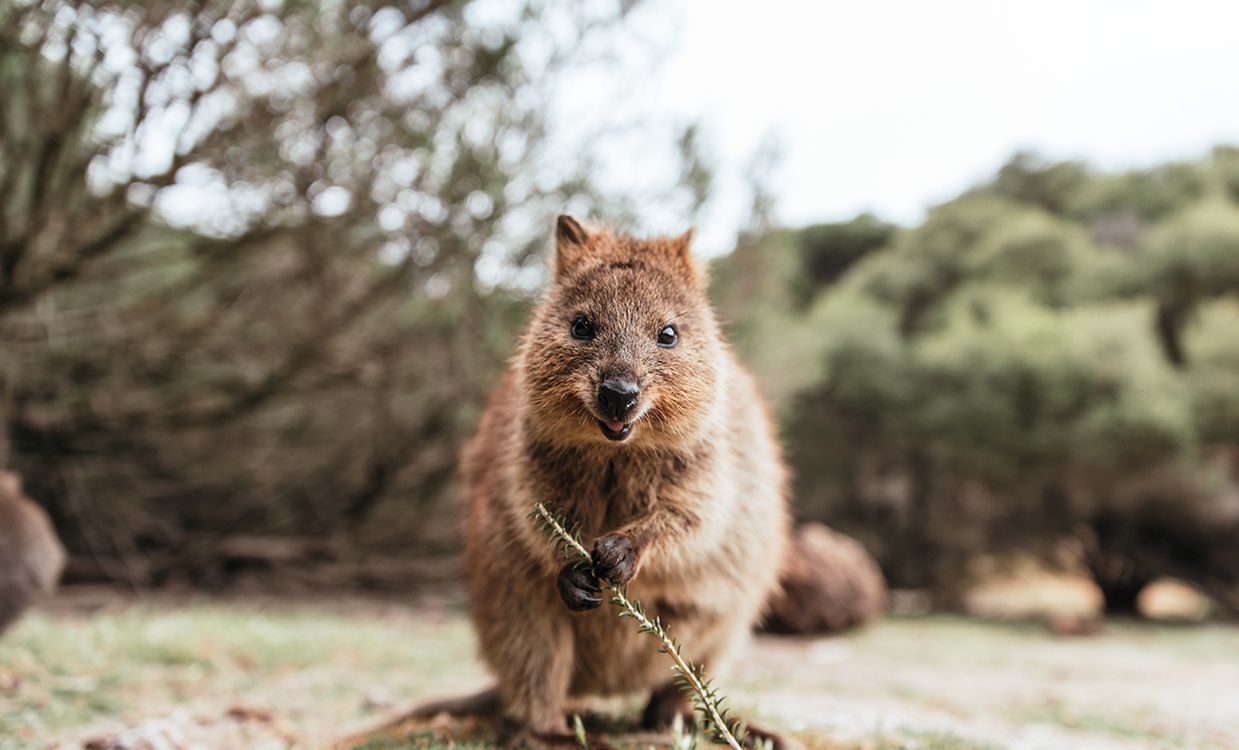 One fantastic Island, so many unique and diverse experiences! Located just 19km off the mainland, Rottnest Island offers endless possibilities. Explore the beauty and tranquillity of Rottnest as you sit back and relax in the comfort of an air conditioned coach. This 90 minute tour around the island takes you out to some of Rottnest's most spectacular locations including the Wadjemup Lighthouse and the rugged West End. The tour will provide you with an insight into Rottnest's cultural and historical heritage and diverse wildlife, including the famous quokkas. You will also have a chance to step off the coach and enjoy a stroll along the boardwalk at the majestic look-out point at West End.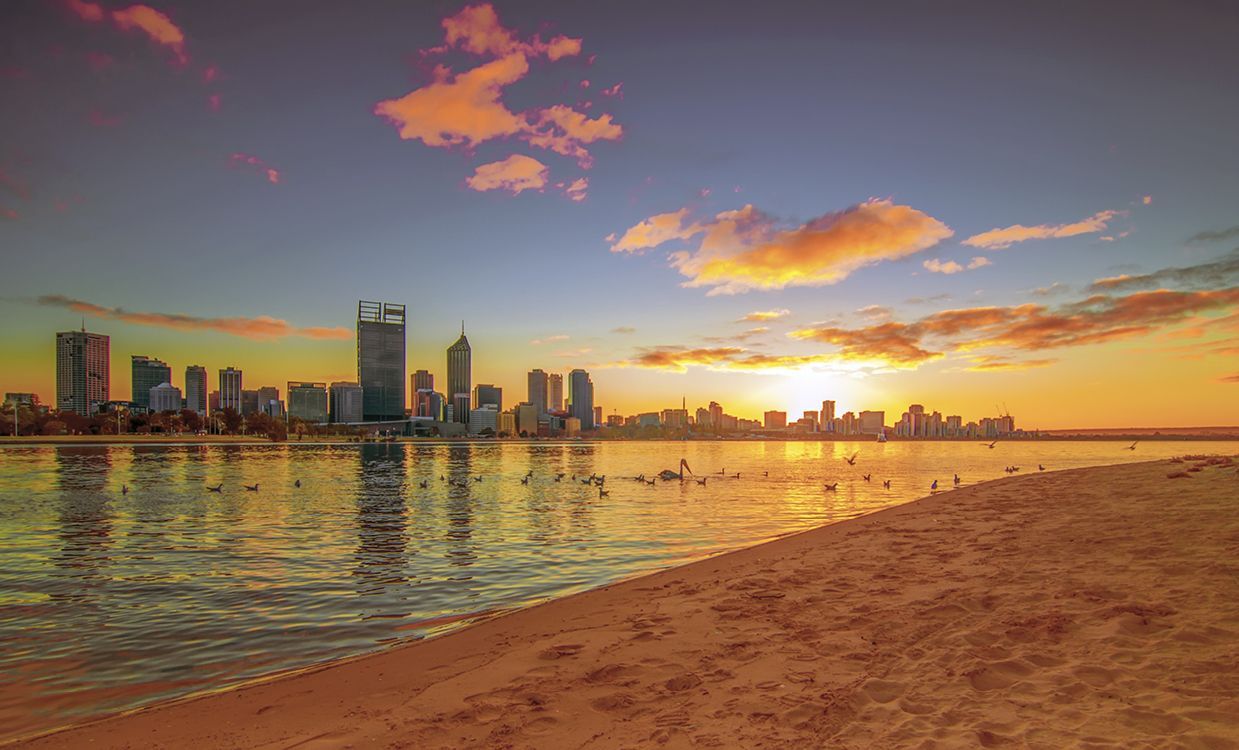 Spend your final day in Perth soaking up the laid back atmosphere before your Australian journey comes to an end.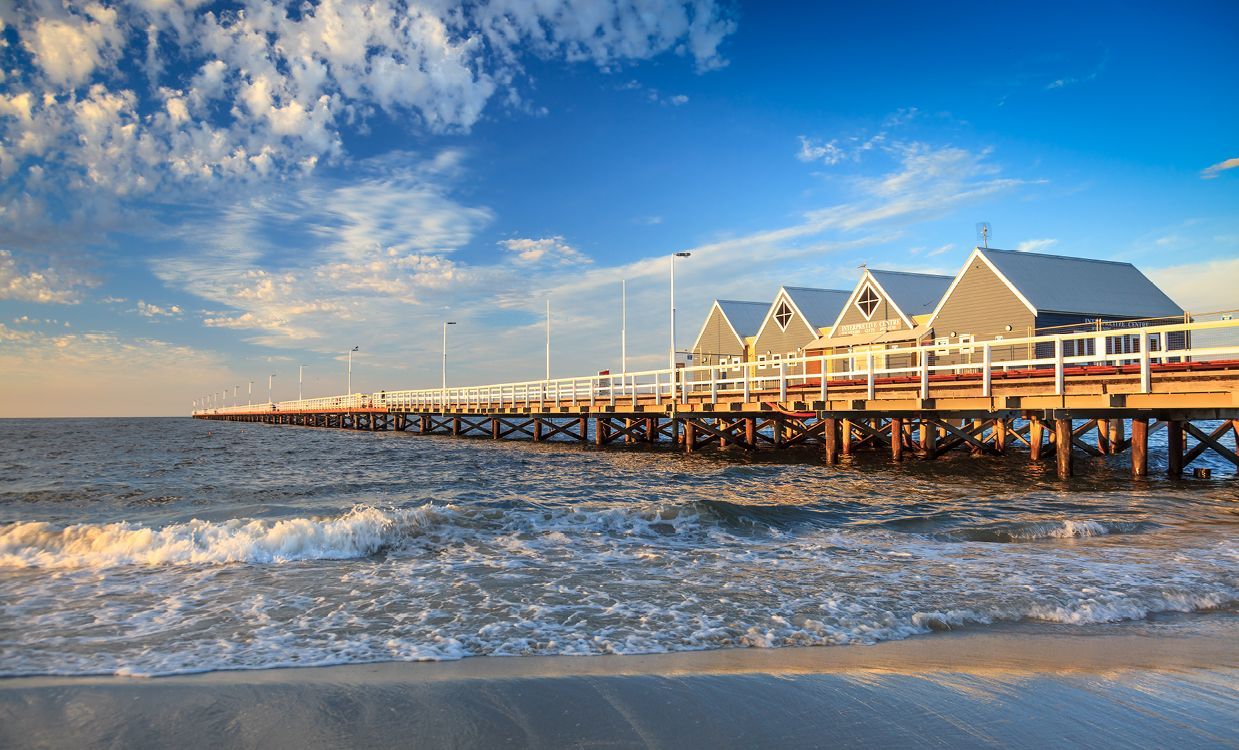 Day 9: Pick up your hire car and embark on an exciting road trip down south to the beautiful area of Margaret River; make your way along the coast, admiring spectacular ocean vistas as you journey 270km to Margaret River for your hotel stay at Margarets Beach Resort. Located just 500 metres from pristine Gnarabup Beach, this hotel is the only resort accommodation by the sea in this region. Day 9: Fully-rested, today is yours to spend at leisure. You can enjoy everything the Margaret River Wine Region has to offer, from world-class wineries, caves, national parks, nature walk trails and surf breaks. Head to the Margaret River Chocolate Company and indulge in a sumptuous range of cakes, dessert and the best chocolate brownies in Australia, or go horseback riding through rolling paddocks and creeks at The Horse Resort. Day 10: Famous for its striking beaches, delicious wine and fascinating caves; there's plenty to see and do in Margaret River. Why not head to Vasse Felix, Leeuwin or Voyager Estate for a tour experience followed by a fine wine tasting. For more of an adventure, visit the "suspended table" at Lake Cave, the "table", a limestone crystal decoration, is believed to be the only formation of its kind in the world. Day 11: Your marvellous Margaret River stay complete, today you'll jump in the car and head back to Perth for your flights home.
Your train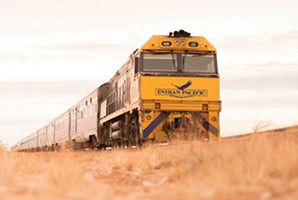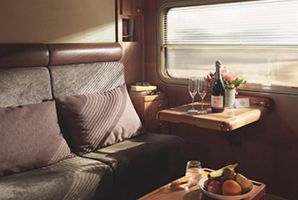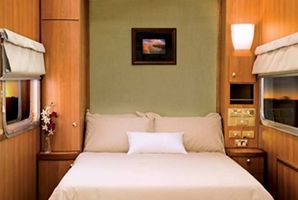 Indian Pacific
Experience one of the few truly transcontinental rail journeys in the world with a voyage on board the Indian Pacific service, which travels across the breadth of southern Australia in incomparable style. Part of Great Southern Rail, the Indian Pacific speeds from coast to coast on a storied journey that follows in the footsteps of bush pioneers, gold rush greed, and famous adventurers who forged to discover the barren natural beauty of Australia's famously unforgiving outback.
The classic transcontinental journey takes four days and three nights, though the Indian Pacific also makes charter services for those who want to explore deeper into the bush. Throughout, there are off-train excursions to Adelaide and her surroundings, the Blue Mountains and Perth, so you can stretch your legs and explore the most remote corners of this inhospitable yet intensely welcoming land.
The dream of a transcontinental rail service began in the 1890s, but it was not until 1969 that an uninterrupted rail track linked the Indian Ocean in the west to the Pacific Ocean in the east. The train's first full transcontinental journey took place on 23 February 1970, when more than 10,000 people welcome the historic train to the city of Perth.
Today, the 774-metre-long train travels the 4,350 kilometres between Sydney and Perth in approximately 65 hours. It is instantly recognisable by its bold wedge-tailed eagle emblem.
Find out more about
Prices & Availability
Select an airport and cabin grade.
Flight from
Other regional airports may be available*
CALL TO BOOK:
1300 729 595
HOLIDAY CODE:
AUS2433
You may also be interested in...
Book with confidence
Book with complete confidence with us as we are members of the Australian Federation of Travel Agents, as well as being accredited by ATAS.
Fully Protected
You're in safe hands with a reputable, accredited travel agent.
Service & Expertise
Our experienced team create unique rail holidays tailored to you.
Highly Recommended
4.5/5 of our customers would happily rebook with us.
Exceptional Value
We're obsessed with delivering exceptional value on every rail holiday.