About the train
The Jacobite is an 84-mile round trip journey through some of Scotland's most mesmerising scenery, often described as one of the great railway journeys of the world and operating over part of the stunning West Highland Railway Line.
The train may be recognisable to fans of the silver screen, as steam engine and carriages of The Jacobite were used as the Hogwarts Express, as seen in the Harry Potter film franchise. The line was also used in the films, including the famous Glenfinnan viaduct, an unmistakable landmark for all lovers of the film series.
The journey passes the highest mountain in Britain, Ben Nevis, before stopping at the most westerly mainline railway station. Then, the journey takes in the deepest freshwater loch in Britain, Loch Morar, and Britain's shortest river, the river Morar, finally concluding at the deepest seawater loch in Europe, Loch Nevis.

On-board experience
Travelling on The Jacobite is a wonderful experience. Imagine yourself in the Wizarding World of Harry Potter, or perhaps in the time of the great lairds, as you relax on a beautifully upholstered seat in a restored Mark I carriage. The vintage steam engine will take you on one of the world's greatest railway journeys, so you'll want to keep your camera handy.
It's particularly atmospheric when the train passes over the 21-span Glenfinnan Viaduct, a single-track bridge of 380 metres long and 30 metres high. Completing the experience is a delicious cream tea, made with local ingredients.
It takes approximately two hours to travel to Mallaig, including a 20-minute stop in Glenfinnan station. You'll have about one hour and 45 minutes in Mallaig itself, before embarking for your return journey back to Fort William, which takes under two hours.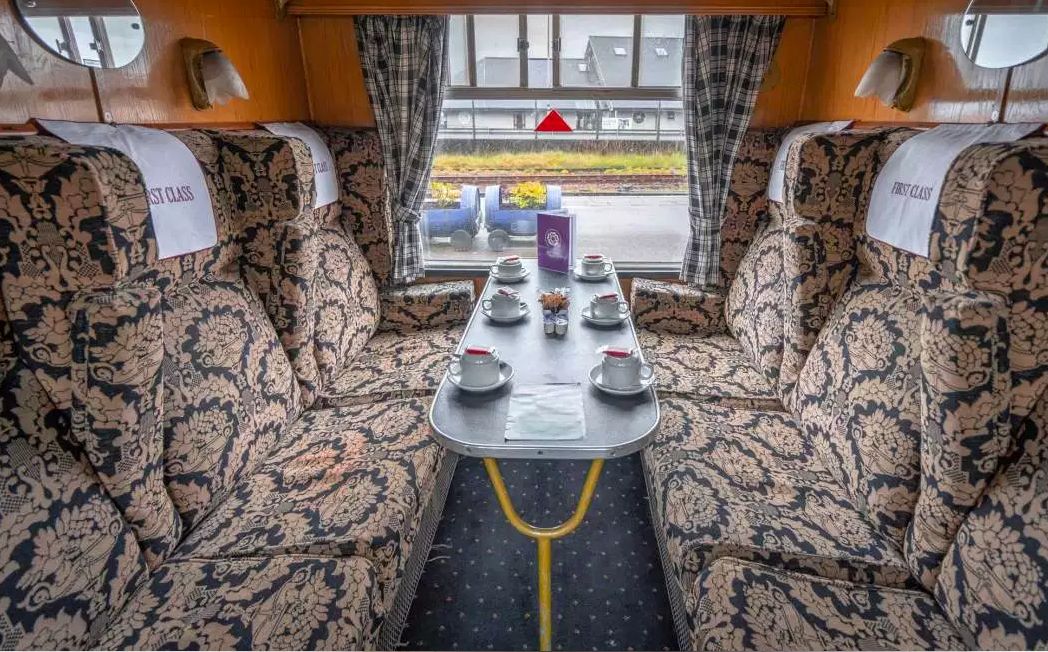 The locomotive used to power The Jacobite could be either a Black 5 or K1. The train's carriages are all of the British Railways Mark I type, originally owned by British Rail and later sold to West Coast Railways and adorned in the instantly recognisable maroon livery. The train also includes a buffet carriage which offers hot and cold drinks and snacks.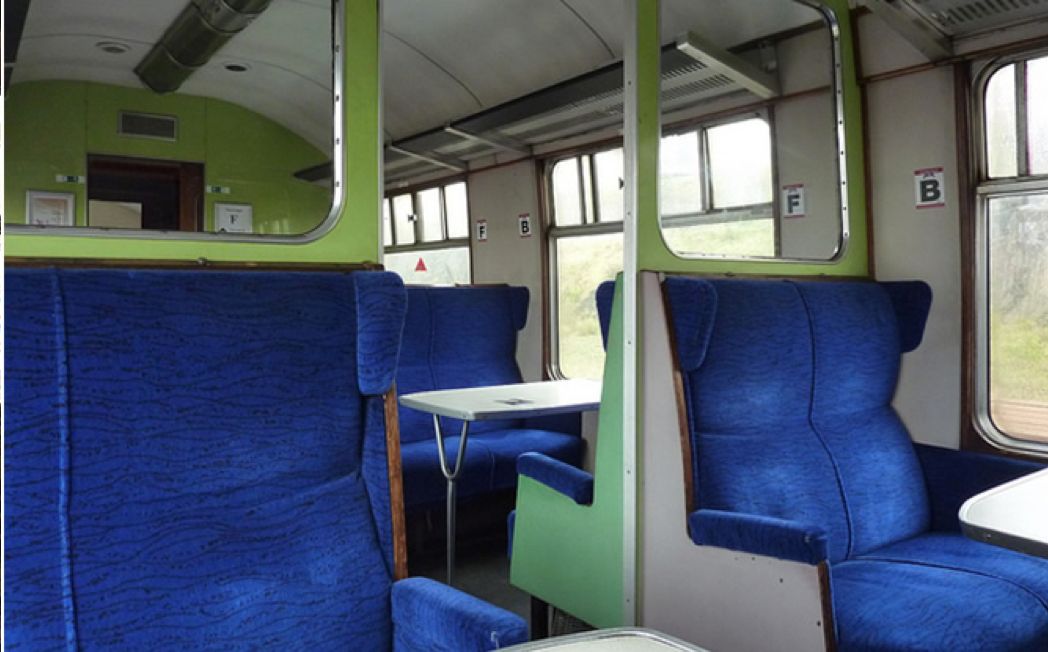 This is a six-hour roundtrip service and therefore there are no cabins on board. Instead, you will enjoy relaxing seating in either First- or Standard-Class carriages, or the Harry Potter-style Compartment Carriage, which is ideal for groups travelling together as it seats six people. Here, each compartment opens to a corridor, which runs the full length of the carriage. In First Class, you will be able to sit at tables for two or four, where each table includes a traditional lamp and the seats are luxuriously upholstered. First Class seats are worth the upgrade, as they are larger, more comfortable and offer extra legroom. The carriage is also more luxurious, with attractive fittings.
In Standard Class the tables seat four travellers on royal blue seats. All advance bookings include seat allocation but unfortunately, it's not possible to select your own seats.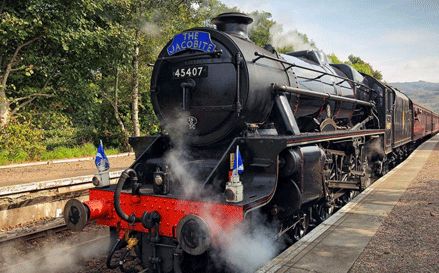 First Class passengers on board The Jacobite will receive a complimentary tea or coffee per direction of travel. For additional refreshments or snacks, there are options available from the menu, including a sumptuous afternoon tea service if ordered in advance.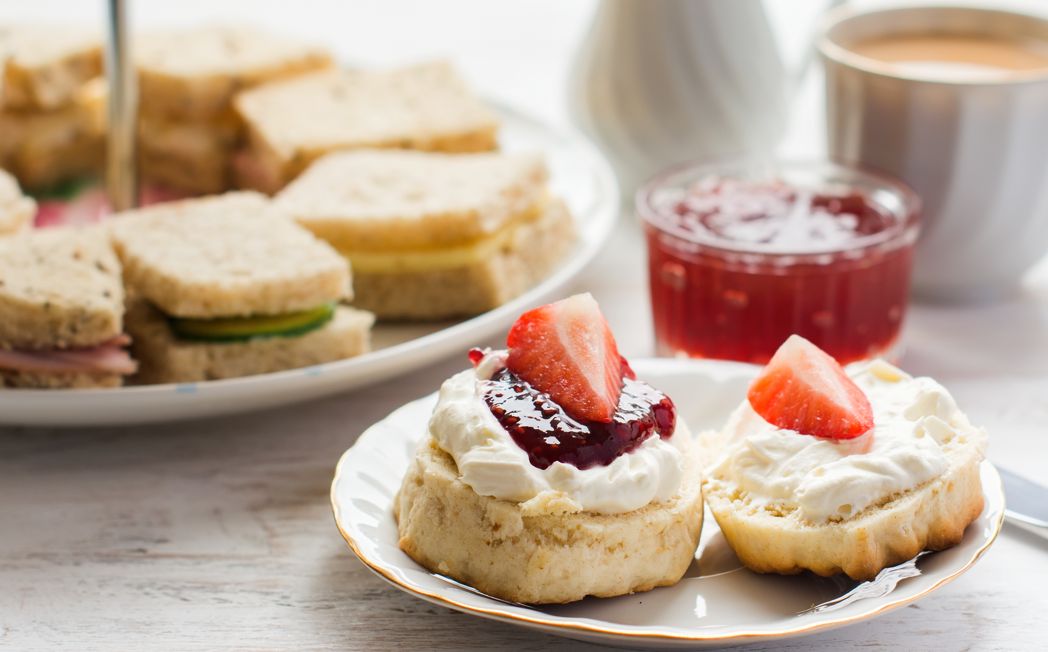 If travelling in First Class, the on-board service makes it possible to order a delicious cream tea. This is usually served around the time of the Glenfinnan Viaduct on the outward journey, so you can enjoy the views as you tuck in to the spread before you. Dine on chunky sandwiches made with locally-sourced Mull cheddar, Arran mustard glazed ham, sweet and savoury scones with Scottish butter and artisan strawberry preserve, and mouth-watering homemade cakes and biscuits. Sit back and relax with a cafetiere of triple-certified filter coffee, or a pot of tea.
General Information
Operating Times
Please note that The Jacobite operates a morning and afternoon service. The morning service operates from late April until late October (weekdays) and May to late September (weekends). The afternoon service runs May to September (weekdays) and June to September (weekends).
Toilets
All coaches have toilets situated at each end but remain locked due to local council guidelines. A guard can open these in the event of an emergency. There are toilets in all stations.
Important Information
West Coast Railways reserves the right to use diesel traction if unforeseen circumstances dictate.
Featured Product
The Highland Explorer
New for 2020
With its rolling hills, sparkling lochs and charming forestlands, Scotland showcases the great outdoors to absolute perfection. Enjoy stays in the Lake District and Loch Lomond; ride the train made famous in the Harry Potter series during a spellbinding journey through the highlands and experi...
From:
$7,499
pp
Book with confidence
Book with complete confidence with us as we are members of the Australian Federation of Travel Agents, as well as being accredited by ATAS.
Fully Protected
You're in safe hands with a reputable, accredited travel agent.
Service & Expertise
Our experienced team create unique rail holidays tailored to you.
Highly Recommended
4.5/5 of our customers would happily rebook with us.
Exceptional Value
We're obsessed with delivering exceptional value on every rail holiday.